Extraction 2: Release Date, Plot, Cast & More
After the remarkable success of Extraction in 2020, fans are eagerly awaiting the release of its highly anticipated sequel, Extraction 2.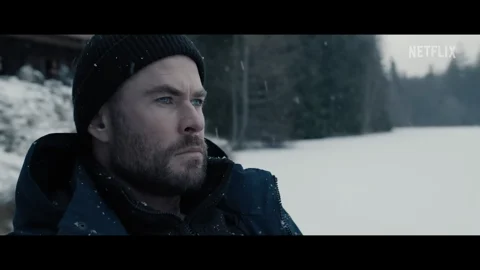 The highly anticipated sequel to the successful 2020 film Extraction is set to release later this year. Extraction 2 continues the thrilling story of Tyler Rake, a former Australian Army Special Air Service Regiment operator turned mercenary, as he embarks on a dangerous mission.
With its captivating storyline and a stellar cast led by Chris Hemsworth, Extraction 2 has the potential to become the next action franchise. In this article, we will delve into the details of the upcoming sequel and provide you with all the information you need to know.
All You Need To Know About Extraction 2
If you loved Extraction in 2020, you'll love the sequel even more. So we've put together all the information you'll need to know ahead of Extraction 2's release.
Plot
The film's teaser and trailers have already generated significant buzz, giving fans a glimpse into the intense action and suspense awaiting them. The story picks up after the events of the first film, with Tyler Rake fighting for a second chance at life.
Near death, he embarks on a mission to save the imprisoned family of a Georgian criminal. The plot promises to deliver high-octane action sequences and captivating storytelling that will leave audiences on the edge of their seats.
The Thrilling Trailer
We hope you didn't miss Tyler Rake too much, because he's back in top form for Extraction 2 and it's clear to see in this thrilling trailer. If you got hooked on the first film, we have no doubt that this trailer will blow your mind and leave you wanting more.
The Creative Team
While the original Extraction was penned by Andre Parks and the Russo brothers, Joe Russo takes the writing reins for Extraction 2. The Russo brothers, known for their work in the Marvel Cinematic Universe, have undoubtedly left their mark on the action genre. With Joe Russo's solo contribution, fans can expect a fresh perspective that builds upon the success of the first film.
Returning and New Cast Members
Chris Hemsworth reprises his role as the protagonist, Tyler Rake, despite the apparent fatal injury he suffered in the previous installment. Golshifteh Farahani also returns as Nik Khan, Rake's trusted handler, along with Adam Bessa as Yaz Khan, a member of Nik's team.
Joining the cast are talented actors Olga Kurylenko, Daniel Bernhadt, and Tinatin Dalakshivili. Kurylenko, known for her role as Camille Montes in Quantum of Solace, brings her expertise to the film, while Bernhadt and Dalakshivili add fresh energy to the ensemble.
The diverse and skilled cast ensures an immersive and captivating cinematic experience.
Possibility of Extraction 3
Both Chris Hemsworth and Joe Russo have expressed their enthusiasm for a potential Extraction 3. Russo mentioned that there is room for further exploration, acknowledging the audience's response as a determining factor.
Hemsworth, in an interview with Total Film magazine, expressed his love for the franchise outside of Marvel and his belief that Extraction 2 surpasses its predecessor. The positive reception and fan following make the prospect of a third installment highly plausible.
Extraction 2, set to release on Netflix on June 16, 2023, promises an exhilarating cinematic experience. With a gripping storyline, intense action sequences, and a talented cast, the sequel has all the ingredients to captivate audiences worldwide.
As fans eagerly anticipate the release, Extraction 2 is poised to establish itself as a prominent action franchise. Stay tuned for more updates on this highly anticipated film.